A lot of functionality in a Bullet Journal is built around Collections. What are the Collections in a Bullet Journal?
Bullet Journal Collections are pages or entries in a Bullet Journal that are related in some way or form something bigger, like a project. Pages throughout your journal that all hold recipes can be part of your Recipe Collection. Individual entries or several pages in a row that hold various part of your vacation trip planning can belong to Dream Vacation Collection.
What are collections in BuJo
Collections don't have to be on consecutive pages or, in case of ongoing collections like Movies Seen or Books Read, might not even be in a same journal. You add the entry for the collection on the next page available in your journal and then enter the location of that page into your Index under the line that hold that collection and that is how you keep track of all the pages that are related to it.
The pages that belong to Bullet Journal collections can be in between the pages of your weekly spread. By tracking these pages in your index page, you will always be able to easily find them.
For example, every time you find a really cool restaurant, you write out a title page and make an entry of the restaurant's name, location, hours they are open, type of food they serve, your favorite dish(es) and one other thing you find cool about the place. You note the page number for each of the new pages you made this entry on (for example 23) and you add it to the index under My Fave Restaurants like this:
My Fave Restaurants 4-5, 11, 23
What the index entry above means is that you already have other entries in your journal about restaurants and they are located on pages 4 and 5, also page 11 and now page 23.
You will do the same for your other collections. Even your Monthly spreads / Weekly / Daily Log entries are collections and you can track them together under the moth they belong to, like this:
April 2020 45-48, 51, 54-58, 60
From the index record above you can see that the records for the month of April didn't span the continuous collection pages and it's ok. The beauty of the Bullet Journal is that if something comes up in the middle of the month, you can enter it on the next empty page, then continue your monthly records, and still keep track of everything just fine.
Collections don't have to just records, boring and dry. You can spruce them up so they are fun to look at using things like color pencils and pens, markers, washi tape, stickers and so on.
So, now that you have an idea of what are the Collections in the Bullet Journal, here are some useful, inspiring or fun collections that you can have in your Bullet Journal. You can use some or all of these Bullet Journal ideas. A great way to incorporate these into your Bullet Journal practice is to start with one or two and see how they work for you. You can always keep on going with the ones you like and stop doing the ones that don't bring you the benefit.
– 1 – Favorite Restaurants
In this collection, keep the records of all the restaurants you have visited, as soon as you visited them.
In your Favorite Restaurant Collection you can record things like:
the name of the restaurant
type of food/cuisine
address
price range
where to park
if they need a reservation to dine there
what were your favorite dishes
what to stay away from
your personal rating (0-10 or how many stars)
any other interesting details you want to note
You can even attach a business card if you got one or a paper menu if you took one.
This collection will be a great resource for you and your friends. Whenever you are thinking of a place to go, you can look back at your experience there and make a choice. If a friend is asking for recommendation, you have it all in one place.
– 2 – Restaurants to Check Out
In the same vein as the Collection of the Favorite Restaurants, you can have a collection of the restaurants that you heard of, saw on TV or YouTube or were recommended by a friend.
How many times have you heard of a really good restaurant and wanted to check it out just to forget its name and be bothered by it for days? Or is it just me?
In any case, having a collection of restaurants to check out is great for when you want to try something new but have no idea where to go, or if you are in another town and don't know what good places there to eat.
Similar to the entries for Favorite Restaurants, you can write down the name of the restaurant, address (or at least a city it is in), an approximate price range, a dish that is highly recommended from there and any other detail you have. You will thank yourself later.
– 3 – Bucket List
Bucket lists are so fun to make and even more fun to revisit, especially when you have something to check off that list.
Make notes of amazing places to visit (like visiting Machu Picchu), feats to achieve (like running a marathon), projects to start and finish (like writing a book), dream status to claim (like becoming a bestselling author), events to attend (like World Cup or Lady Gaga's concert) and so on.
Your only limit is your imagination. Write these in your journal as they occur to you, as you become aware of them or find yourself thinking: "Wouldn't it be cool to…?"
As with the rest of collections, note the page number in your index to hold the collection together. At the end of the notebook, you can even go through every entry in that journal and transfer it onto a single page or a spread in your new journal, and mark any of the items you have done.
It's fun to see your Bucket List grow from journal to journal and even more fun to see yourself knocking those items out.
– 4 – Books Read
If you are like me, your list books to be read (TBR) is long and the list of book already read is even longer. It's fun to get lost in a book, fiction or otherwise, and get lost in the story or learn something profound or useful.
Often, we read so much that after a while we can't recall what was that awesome book about a young witch who fell in love with a vampire, or where we got that excellent nugget of knowledge on mastering mindset.
To alleviate that frustration (and to make reading a book a true experience), create a collection of Books Read.
Every time you read a book, go to a new page in your journal and write down the name of the book, author, genre and a synapsis (nothing elaborate, just what the book is supposed to be about in a sentence or two).
As you read the book, note down favorite moments or scenes (in fiction) or quotes and ideas (in non-fiction). Once you done reading, note your overall feel/thoughts on the book and even rate it if you want. Enter the page number of this journal entry in the index and voila.
– 5 – Books Wish List
There are always lots of books to read – new books come out, you see a promo on TV, a bookstagrammer gushes about their latest read or your friend can't stop talking about the book they are reading right now. You can also be listening to a podcast where book is recommended during the interview or you can see a book suggested in another book you are reading yourself. If any of these suggestions interest you, don't loose track of them!
Create entries in your Bullet Journal for the books you hear being recommended.
These entries might be short: name of the book, author, genre (fiction) or an area of expertise it covers (non-fiction) and why the book was recommended to you.
You might even jot down something like: get the audio version of the book, it's amazing. I can personally vouch for such cases, The Bullet Journal Method book read by Ryder Carroll himself is excellent and so is Big Magic read by Elizabeth Gilbert herself.
– 6 – Movies Seen
Similar to the collection of Books Read, Movies Seen collection can be a lot of fun.
Be it in the movie theatre, on TV or DVD, make an entry for the movies you watch, noting anything you find useful and interesting.
Write down when you saw the movie, the name of the movie, a year it was made, genre, main actors and a line or few of the plot. Note your favorite moments, one-liners and or songs used in the movie.
Give an overall feel of the movie and even rate it Rotten Tomatoes-style, if you want. If you went to the movie theatre, you can affix the movie stab to the bullet journal pages or write down what movie theatre you saw it in or who you went with.
– 7 – Netflix Addiction
Who's into TV show binging, raise your hands! With so many offerings now available on Netflix and other streaming platforms, you head can spin and you can find yourself hopping from show to show, finding new ones and sometimes forgetting the ones you have started to watch. Oops.
If you are a serious TV show buff, you can create a collection for the TV shows you love watching on Netflix and others. Open to the next fresh page and write down the network name, TV show or serial name, general genre, the season you are on and then make notes for every episode you watch.
Since some shows go on for eons, perhaps your notes might not be as detailed as with movies, but then again, it's up to you and you might totally enjoy writing out favorite moments, one-liners and dramatic scenes, what you liked or didn't about the episode.
– 8 – Cities/Countries Visited
Traveling is one of my favorite things to do. Local towns or overseas, it's always exciting and interesting to visit places you have never been, live there for a day or a week and experience the life in that side of the world.
Journaling about cities and countries you have visited can be such a wonderful experience. You get to capture the feelings, impressions, memories, interesting moments right as they happen and then relive them when you read your journal entries later on.
Create a collection for your travels by dedicating every city a page or two or three, writing down the name of the city, county, state or country it is in, time zone, climate, dates you have visited it, what the weather was like, how many days you stayed, where you stayed, which places you visited, which restaurants you got to check out, top favorite things about the trip, interesting story or two, notes to yourself for the next visit, etc.
If you want, you can embellish your journal records with ticket stubs, map, business cards, polaroid snaps and other travel-related paper paraphernalia.
– 9 – Dream Beaches to Visit
Admit it, whenever the days get dark and long and the temps get cold, you spend at least some time every day scrolling through the photos of beautiful beaches, blue waters and scenes from tropical paradise. I do it too, so you are in a good company.
My favorite are the beaches where the sand is white and the water so clear and blue, you can see every last pebble on the bottom. I used to think that beaches like that were in Maldives, but then found some amazing places in Italy and Greece and so I started the list of dream beaches to visit.
You can create a collection like that as well, noting down city and country where the beach is located, what is the best season to visit there, how hard or easy is it to get there, what you need to bring, etc.
There are so many fun ways you can organize these pages. You can draw up a small map or print and glue in a map you found on the internet. You can add a photo or two, note down any amenities you found recommended for when you are there, like spas or snorkeling.
Build this collection so, when the time is right, you can flip through it and decide on your perfect destination.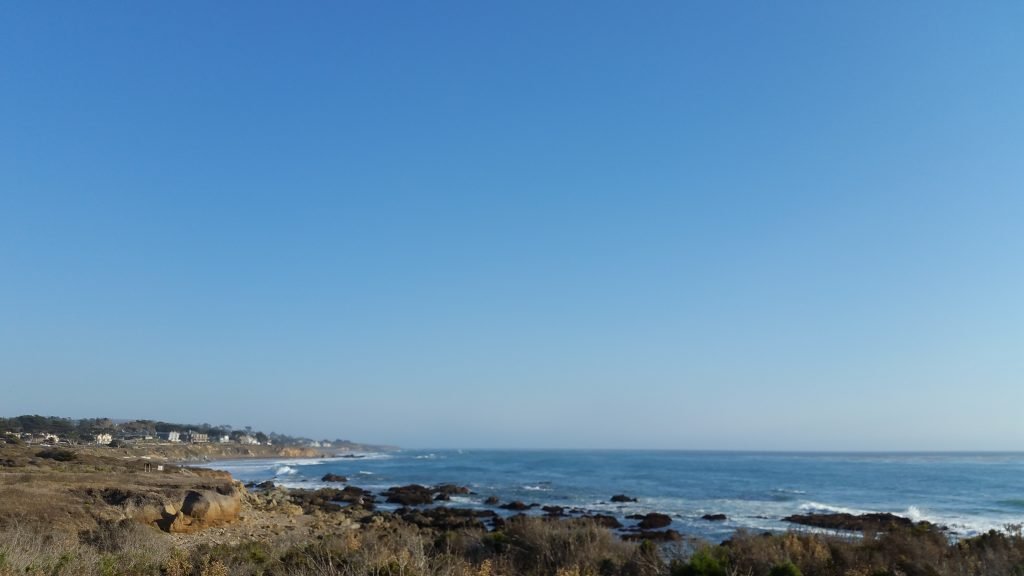 -10 – Fountain Pen Goals
If you are into journals, you might be into pens. And if you are into pens, you might as well be into fountain pens. These things are in a class of their own. Classic and reimagined for the modern times, fountain pens can be found in many places, with different designs, materials, specifications and price points.
There are some really beautiful, funky and cool pens out there and, as much as we would love to have them all, it's probably a good idea to pace ourselves. That doesn't mean that we can't dream, right?
Create a collection for your Fountain Pen goals, a collection where you note any fountain pens you have your eye on for the future.
For each collection entry you can write down any fountain pen manufacturers or models you have found, the name of the pen, the material the body and the nibs are made of, where it can be purchased, if it's a cartridge or a barrel type of pen, the price, color varieties and so on.
– 11 – Learning a New Language
Want to have a collection that is sure to span multiple journals?
Start a collection dedicated to learning a new language that you add to continuously as you progress!
A skill that requires a life-long practice, a new language collection can be a tool of learning, tracking, reaffirming and solidifying the skills, a reference and even a feel-good source. Since learning a language is a daily kind of thing, this collection can become part of your daily spreads.
Every time you go through a new lesson, jot down the new words or phrases you have learned, note any interesting specifics, write down the words in simple sentences and draw pictures to connect visual and auditory. Every time you watch a movie or listen to a song in that language, jot down the words you have recognized.
Keep count of how many new words you have leaned that week or month. Write down your favorite resources that help you make your learning easier or fun. Set goals for learning more words and the reason why you are learning the language.
– 12 – Inspiring Quotes
It feels like we are all suckers for a good quote. And why not? They are insightful, inspiring and profound, all in a phrase or two.
To become the one with all the cool quotes, start the collection in your Bullet Journal to hold the quotes you come across.
For each quote, note the quote itself, as close to the original as you can, who is the quote by, where you heard it and what you like about it.
You can even jot down the category the quote should belong to so that when one of your friends need a great quote about Bravery or Overcoming Obstacles or Love, you can find one with ease.
You can also use the quotes from this collection as journaling prompts for yourself. You can make these part of your daily pages to not just grow your collection, but also your daily mindfulness practice.
– 13 – Poems
Blank verse or rhymed, there is something so special about poems. The flow of words together in an unexpected way can evoke emotions, visions, ideas and even tears.
If you are the type of person who loves good poetry and get inspired and touched by clever used of words, create a collection in your BuJo that holds the verses you came across that made you stop and listen.
You don't have to write the complete poem, sometimes it's just that one verse that tugs at the strings of your heart. Just like great quotes, poems are a wonderful thing to find, write down and recall to inspire a friend or add to a thoughtful note for someone. Either way, these can serve as a creative outlet.
For each poem or verse you write down, note the author, the name of the poem, the book or collection (or other source) you found it in, the year it was written (if you know it) and your thoughts about that particular work.
– 14 – Writing a Book
Collections are not just for collecting fun facts and things. Collections are also fantastic for projects, large and small. And writing a book is one of those large projects.
Your collection can hold all the important parts of your book writing process: the main idea, premise, working name of the book, genre, the character names and descriptions, scene ideas as they come to you, locations where you want the book to take place, specific facts about the location, time period or cultural specifics of the place where the action takes place, any research you are doing, any things you need to go back and clarify.
If you are writing in a series, the collection can also hold the name for each book, what might happen in each book, what problems are characters are trying to solve and obstacles that will stand in their way, etc.
You can have trackers for how many words you have written that day/session, how far along you are in your writing process, etc. If you are into numbers, it's a great idea to figure out how many words per minute you usually write and use that to estimate how long it will take you to finish a draft.
You can also extend this collection to the time when you are done with the book and are ready to publish noting all the tasks you need to do like editing and what needs to be rewritten, ideas for the book cover and names of good book designers you heard about, different formats you need to publish the book in and the timeline for each and so on.
Afterwards, you can go through the publishing portion of the collection and create a checklist or a process for yourself to repeat when the next book of yours is ready to be published.
– 15 – Herb Collection
Herbs are making a definite come back and almost daily I learn about different herbs and wonderful benefits they have. It's a lot of information and sometimes it's needed much later.
For this reason, a Bullet Journal collection for Herbs is a cool idea.
For each herb, noting the name of the herb or a plant, description or even a sketch of how it looks like, specific characteristics, the benefits and cautions, where to find it and how to use it could be helpful.
Names of the books, blogs or persons that told you about the herb to go back to for clarification can be a good idea.
– 16 – Story Ideas
If you want to write a story but you feel like you don't have any good ideas when you sit down to write, start a collection to capture story ideas when they pop into your head.
Turn to next available page and jot down the general idea of the story and maybe a genre it belongs to.
Write down any other cool things that would jog your memory when you are ready to sit down and expand on the story.
If you don't know where to start with your story idea, begin it with "Wouldn't it be cool if…" or "Imagine you see…" or "One time when… this happened…"
– 17 – Crochet Design Ideas
Love you yarn and find yourself making "all the things" and having even more ideas?
Start yourself a Crochet Design Ideas in your bullet journal. Whenever you see something cool you want to recreate or a new original idea of your own, write it down.
Jot down, make a sketch, give it a cool name so that you don't forget it. You can add things like what yarn you might use to make it or what size hook will work the best. You can write many of those as a bullet list or you can create a standard page layout where each piece of info has it's place and then re-use that layout every time.
Then, note down that page number in your Index so that next time you are staring at your yarn stash and wondering what to make of it, you can flip through your Crochet Design Ideas and pick your next project. You can also create another collection for Knit Design Ideas.
– 18 – Self-Care to Try
Self-care is all the rage these days and for a good reason. Self-care is important and does such good things for your body and mind. From mental health benefits to making your physical body feel taken care of, there are so many ways you can go about it.
Sadly, we've been out of touch with ourselves for so long that at time we have no idea what to do for self-care. Luckily, there's no longer any shortage of ideas out there and the places to get them from – if we could only remember!
Create a collection in your Bullet Journal for Self-Care to Try and keep an eye on cool ideas you see on TV or social media or some you hear from your friends.
Note down any pertinent details. If, for example, someone has a great recipe for a facial scrub, grab your journal and write down the ingredients, how to mix them, how to store them and how to use the scrub. Or if you see a video on the benefits of essential oils, make notes in your BuJo on the ones that sound interesting to you.
Then, when you have some time for a date with yourself, look through your Self-Care to Try collection and pamper yourself!
Once you have some of the self-care ways that you really like and want to keep as a regular part of your life, you can create habit trackers around them, be it daily, weekly or monthly so that you don't forget to give yourself some care we all need.
-19 – Birthday Party Planning
Birthday parties can be big and small, significant milestone or just around circle around the sun. No matter what size the birthday party is, there is always some planning involved. Some parties can be as involving as a wedding! Bullet Journal to the rescue!
Start a Birthday Party Planning in your journal. Each page in the collection can be dedicated to piece of the party planning, for example, Food, Decorations, Location, Photos and Slideshow, Guests, Part Rentals, Grocery List and so on.
You can create each page as you work on that part of the celebration and add it to the Index page as you go. This way you will have this big project all organized and easy to find.
And the best part – you will have it for the future reference as well, for when you need to throw another birthday bash, anniversary party or a wedding.
– 20 – Wedding Planning
Wedding is a once in a lifetime (hopefully) occasion and as such it's a pretty big deal. There are so many moving pieces, details, people, things to do and remember. You can't hold it all in your head.
What better thing to do than create a collection in your journal to handle a monumental task like Wedding?
Create a main page to start off this collection and write down all the things you need to have done for the wedding:
dress
cake
flowers
venue
officiant
catering
rentals
limo
tuxedos
guests and seating
music
other entertainment
invitations
album,
decorations, etc.
Once you have all this down, you can start dedication separate pages in your BuJo to each of these tasks, giving them more detail, time and place, vendors, contact info, shopping list for supplies, who will be taking care of them, and so on.
By adding each of them your Index page, you will have this beast of a project neatly organized in one place, ready to be accessed, referenced and taken care, giving you an amazing peace of mind, and a great wedding day!
– 21 – Before Baby is Born
There is no wonder "What to expect when you're expecting" has been a best seller for like ever. Having a baby is a huge responsibility and even a bigger unknown.
There is SO MUCH to take care of and think about, so much joy and uncertainty and if it's your first kid, you feel like you have to get everything perfectly right!
If your head feels like it's about to pop from all the things you are trying to remember for new baby, get that new collection going.
You have 7-9 months (depending on when you found out) to plan that baby arrival so get cracking and you'll be alright.
If you want to start with a brain-dump page where you list all the things you know that you know, do it.
List out things like strollers and clothes, bottles and cribs, baby food and Lamaze training.
Then, every time you find out something else you had no idea about or something that simply slipped your mind like a reliable in-ear thermometer for when baby is sick or a suction to take out their buggors (I know, gross) cause they don't know how to blow their own nose, and little mittens so they don't scratch their face with their razor-sharp tiny nails, or other things like that, flip to the next page in your Bullet Journal and write that down.
Keep track of it all in your index and you will be ready by the time that baby arrives.
– 22 – Doctor Visits
Doctor visits are those things that we never look forward, go to once a year and tend to forget.
To keep your medical visits (and records) straight, have a Doctor Visits collection.
In it you can note down all the annual visits and tests you need to have like check-up, blood test, mammogram, dental check up and cleanings, eye doctor check up and possibly new glasses (and your prescription number) and so on.
Having that written down in your collection and then noted out in future log, you will never miss another appointment or wonder when was the last time you got a tetanus shot.
– 23 – Dream House List
I know, I know buying house is expensive, but one day it might happen! And how fun is it to imagine what it can be like and all the cool features it might have. And hey, they say "Write it down, make it happen", so why not?
In your Bullet Journal, note down any cool things you want in your future house under a Dream House List collection.
You might have seen them in someone else's house, or on a renovation show TV or read in a Coastal Living magazine.
Pick a color and material for your future countertops, dream up a perfect layout, note of the cities or countries you would love to put your roots down, grab some paint color swatches from your local paint store and stick them into your journal's pages, cut out articles from home reno magazines about neat cast iron stoves, or cooling solutions, or gorgeous décor.
– 24 – Retirement Checklist
If you are in the age when you are beginning to think about retiring (hey, it can be 30!), dedicate a collection in your BuJo to that process, as it does involve quite a few things we usually don't think about.
Write down and research on things like: where do you want to retire and how this will affect your taxes, how much do you have saved up and how much more do you need, what about medical care and coverage.
Are you going to stay in your home or downsize and RV the country, do you have a will or a way to protect/pass on your possessions, what things are you going to dedicate your free time to, will you work part time or not, etc., etc., etc., there are many things to think about and plan.
And there are all the IRAs and retirement funds and benefits, it's really all a maze.
So, it's a good idea to have some time and place to research it all and hold it all together in your very own Bullet Journal collection.
– 25 – Christmas Planning
Christmas comes every year, right on schedule, yet every year it's a mad dash to get all the things ready to decorate the house, get all the ingredients for dinner and of course, get everyone their gifts!
To keep track of all the fun and busy Christmas-related things (and avoid giving same gifts every year) create a BuJo collection dedicated to Christmas Planning.
Have pages or spreads dedicated to activities like taking family phots and sending everyone the cards, getting the tree and decorating the house, planning the Christmas dinner, taking kids to see Santa or taking family to the weekend in the snow, planning all the gift ideas, including the ones that need to be shipped to other towns, states and even countries or hand-delivered to friends.
And there are your kids' friends and their gifts, gifting and giving to charities and on and on the merriment goes. Keep track of all the things in your Bullet Journal and the future you will be grateful.
As you can see, there are so many Bullet Journal Collection ideas and many ways to use them in your Bullet Journal to serve all sides and parts of your life. Be it for the books you want to read, meal planning, cleaning schedule or museums you want to visit, these Bullet Journal spreads can help you improve on any part of your life. Collections can be fun, useful, artistic, practical and everything in between, but the best thing is that they keep your life organized and all your most important things together, ready for you to reflect on and use.
Recent Posts